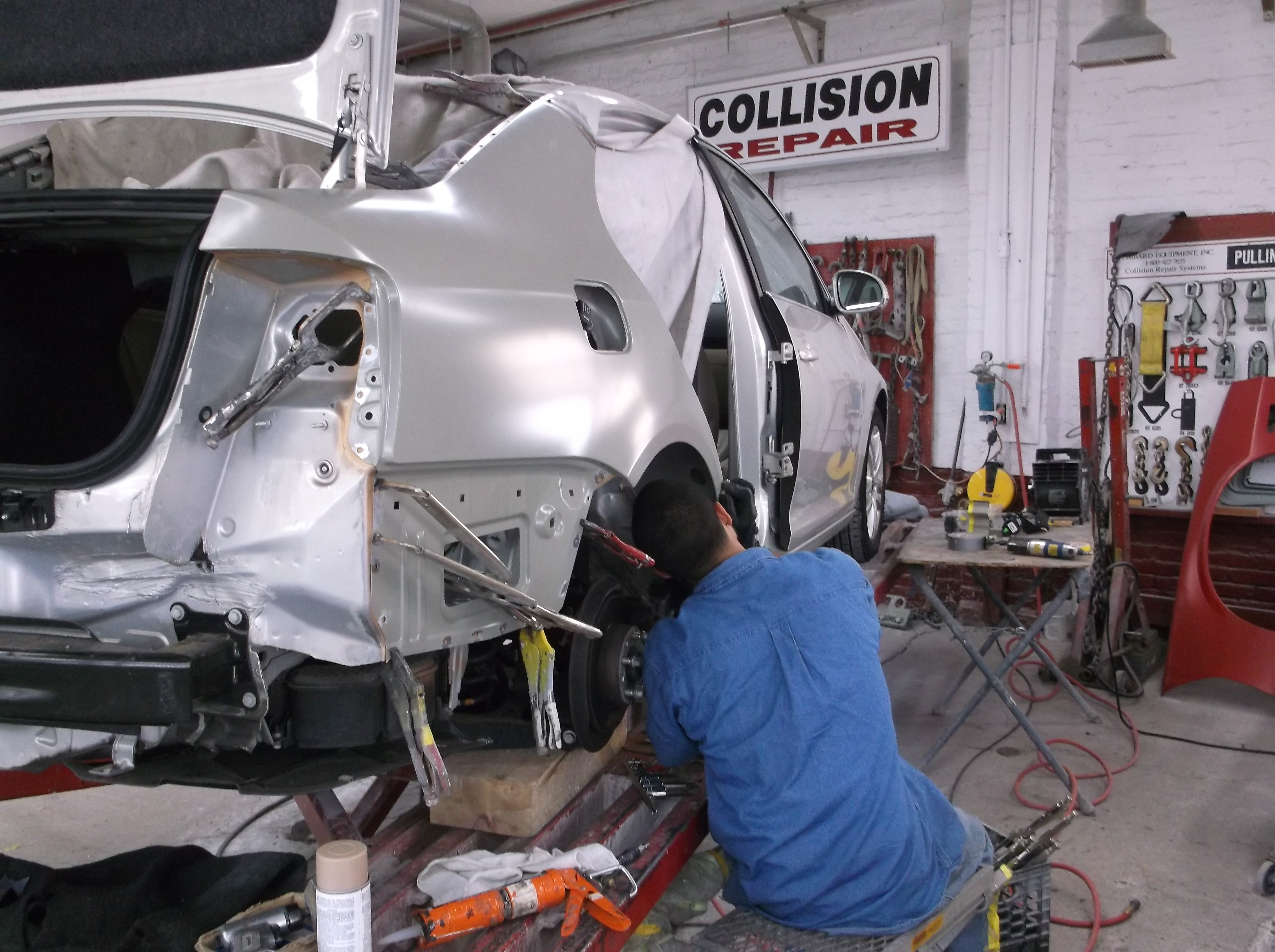 Complimentary Services
Pick-up and delivery
Vehicle wash and vacuuming
For Your Convenience
No appointment needed
On-the-spot or online estimates
After hours key drop
Complete handling of insurance claims
Collision Repair
We work on all makes and models of domestic, foreign and European vehicles including hybrids and motorcycles.
Our computerized frame straightening system provides the safest method to restore your vehicle's frame.
When the damage to your vehicle is small and no paint has been cracked, paintless dent removal can save you time and money.
I-CAR certification means our welders have achieved a high-level of technical training to ensure safe repairs.
Painting and refinishing
Our computerized base coat/clear coat paint mixing system maintains the highest quality control for your car.
We now offer environmentally friendly water-based paints which provide the same durability and range of colors as solvent- based paints, without releasing volatile organic compounds (VOCs).
Glass repair and replacement
Glass chipped or broken? We have a preferred provider that specializes in all your glass needs.